Overview
Often considered solely a product of genetics, flatfoot rarely carries with it the stigma of presenting over time. The truth, however, is that flatfoot does not discriminate on the basis of age and can become an issue in the form of adult-acquired flatfoot. Like its congenital cousin, adult-acquired flatfoot deformity is one that, in causing structural damage to the foot (and particularly to the posterior tibial tendon), creates an imbalance that may result in any number of symptoms, including inflammation, pain, stiffness, limited mobility, and even arthritis.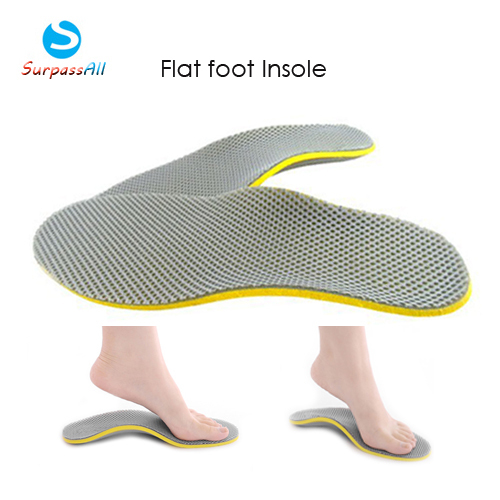 Causes
Obesity - Overtime if your body is carrying those extra pounds, you can potentially injure your feet. The extra weight puts pressure on the ligaments that support your feet. Also being over weight can lead to type two diabetes which also can attribute to AAFD. Diabetes - Diabetes can also play a role in Adult Acquired Flatfoot Deformity. Diabetes can cause damage to ligaments, which support your feet and other bones in your body. In addition to damaged ligaments, uncontrolled diabetes can lead to ulcers on your feet. When the arches fall in the feet, the front of the foot is wider, and outer aspects of the foot can start to rub in your shoe wear. Patients with uncontrolled diabetes may not notice or have symptoms of pain due to nerve damage. Diabetic patient don?t see they have a problem, and other complications occur in the feet such as ulcers and wounds. Hypertension - High blood pressure cause arteries narrow overtime, which could decrease blood flow to ligaments. The blood flow to the ligaments is what keeps the foot arches healthy, and supportive. Arthritis - Arthritis can form in an old injury overtime this can lead to flatfeet as well. Arthritis is painful as well which contributes to the increased pain of AAFD. Injury - Injuries are a common reason as well for AAFD. Stress from impact sports. Ligament damage from injury can cause the bones of the foot to fallout of ailment. Overtime the ligaments will tear and result in complete flattening of feet.
Symptoms
Symptoms shift around a bit, depending on what stage of PTTD you?re in. For instance, you?re likely to start off with tendonitis, or inflammation of the posterior tibial tendon. This will make the area around the inside of your ankle and possibly into your arch swollen, reddened, warm to the touch, and painful. Inflammation may actually last throughout the stages of PTTD. The ankle will also begin to roll towards the inside of the foot (pronate), your heel may tilt, and you may experience some pain in your leg (e.g. shin splints). As the condition progresses, the toes and foot begin to turn outward, so that when you look at your foot from the back (or have a friend look for you, because-hey-that can be kind of a difficult maneuver to pull off) more toes than usual will be visible on the outside (i.e. the side with the pinky toe). At this stage, the foot?s still going to be flexible, although it will likely have flattened somewhat due to the lack of support from the posterior tibial tendon. You may also find it difficult to stand on your toes. Finally, you may reach a stage in which your feet are inflexibly flat. At this point, you may experience pain below your ankle on the outside of your foot, and you might even develop arthritis in the ankle.
Diagnosis
It is of great importance to have a full evaluation, by a foot and ankle specialist with expertise in addressing complex flatfoot deformities. No two flat feet are alike; therefore, "Universal" treatment plans do not exist for the Adult Flatfoot. It is important to have a custom treatment plan that is tailored to your specific foot. That starts by first understanding all the intricacies of your foot, through an extensive evaluation. X-rays of the foot and ankle are standard, and MRI may be used to better assess the quality of the PT Tendon.
Non surgical Treatment
Because of the progressive nature of PTTD, early treatment is advised. If treated early enough, your symptoms may resolve without the need for surgery and progression of your condition can be arrested. In contrast, untreated PTTD could leave you with an extremely flat foot, painful arthritis in the foot and ankle, and increasing limitations on walking, running, or other activities. In many cases of PTTD, treatment can begin with non-surgical approaches that may include orthotic devices or bracing. To give your arch the support it needs, your foot and ankle surgeon may provide you with an ankle brace or a custom orthotic device that fits into the shoe. Immobilization. Sometimes a short-leg cast or boot is worn to immobilize the foot and allow the tendon to heal, or you may need to completely avoid all weight-bearing for a while. Physical therapy. Ultrasound therapy and exercises may help rehabilitate the tendon and muscle following immobilization. Medications. Nonsteroidal anti-inflammatory drugs (NSAIDs), such as ibuprofen, help reduce the pain and inflammation. Shoe modifications. Your foot and ankle surgeon may advise changes to make with your shoes and may provide special inserts designed to improve arch support.
Surgical Treatment
Good to excellent results for more than 80% of patients have been reported at five years' follow up for the surgical interventions recommended below. However, the postoperative recovery is a lengthy process, and most surgical procedures require patients to wear a plaster cast for two to three months. Although many patients report that their function is well improved by six months, in our experience a year is required to recover truly and gain full functional improvement after the surgery. Clearly, some patients are not candidates for such major reconstructive surgery.